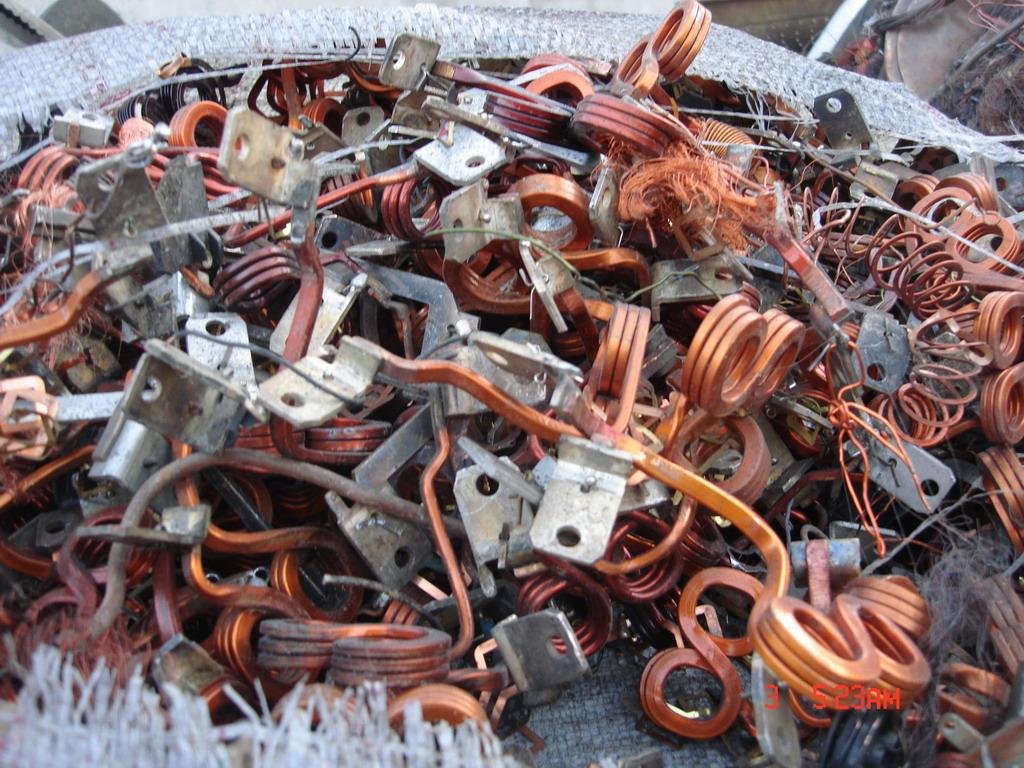 Quest for Metals. Watch the Markets.
Metals, especially Copper, and the new Gold for Thieves -
Burnaby RCMP are still investigating but have no suspects in the latest case of attempted metal theft Wednesday night that disrupted traffic on the Trans-Canada Highway.
Thieves had cut into a copper Telus cable about as thick as person's arm, but the cable, which was strung along Douglas Street, fell onto Highway No. 1 and the suspects fled.
Traffic was disrupted for a short time as police moved the cable off the road. No service was disrupted because the cable had been supplanted by optic fibre cable, which allows Telus to provide higher-speed Internet service and its Optik television.
Burnaby RCMP Sgt. Lorin Lopetinsky said the latest incident was just one of a rash of similar thefts of metal around the Lower Mainland.
"There are several active investigations ongoing," said Lopetinsky.
Shawn Hall of Telus said his company has experienced 50 thefts in September alone in the Lower Mainland, with almost 300 so far in 2011.
He said the average cost of fixing each theft is about $50,000 but the more serious concern is the loss of 911 service during the repair.



If Wednesday's thieves had been successful, they would have made off with about 750 kilograms of copper from the 150 metres of cut cable, which Hall said would probably be worth several hundred dollars. The provincial government is taking the situation seriously and in the recent throne speech promised new legislation to restrict scrap metal sales to prevent metal theft. Both the police and Telus want the public to call 911 about suspicious activity around telephone and B.C. Hydro infrastructure. "If someone is up a pole in the middle of the night, there's a high likelihood they're thieves," said Hall.
He said thieves have dressed up in white coveralls, vests and hard-hats to make themselves look like telephone or hydro repair people. But if their vehicles aren't clearly marked with something like 'Telus' or 'B.C. Hydro', there's a good chance something bogus is happening.

Hall said the worst incident this year happened in April when thieves cut 150 metres of five cables, only one of which was copper. The r
esult was 3,500 customers in the Fraser Height area of Surrey without service for at least half a day.
But the most serious incident took place several years ago in Maple Ridge where a man died after cutting a Telus cable.